K'BOOOOOM! Governor Bill Lee's Gun Control 'Special Session' is OVER!
The best news is that gun owners totally destroyed Bill Lee's Red Flag Gun Confiscation bill!
It was on the table from the beginning all the way up to the very end, but thanks to your hard work, and the hard work of thousands of gun owners just like you, we shut it down.
Bill Lee wanted it, the fake news wanted it, the red shirt radicals wanted it, and the Radical Left wanted it.
But gun owners sure as hell did not.
Instead, gun owners lobbed tens of THOUSANDS of emails, phone calls, and petitions into the Capitol in Nashville and absolutely CRUSHED Bill Lee's gun grab.
This isn't the last we're gonna see of the Left's gun control, and it looks like they are going to make a major push for it in January.
Tennessee Gun Owners will meet this threat head on, and we are preparing for that right now.
That's why I'm hoping you'll consider sending a special 'victory' contribution, to help us fight for you in Nashville in January!
Next year begins election season, and we are going to make dang sure they don't pass a Red Flag law to placate the Radical Left, and I hope you will stand with us.
But for now, enjoy this victory – it is YOURS!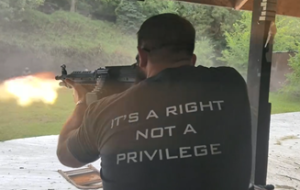 Chris Dorr, Director
Tennessee Gun Owners